good stuff
Hey look, Rosemary Travale (piratecore) is doing fundraiser sketches for the amazing price of TWO Canadian dollars! (*gasp!*) Don't miss your chance! You can donate more (I donated $4 CAN) but even $2 will get you an e-mailed sketch, and $10 will get you the original drawing!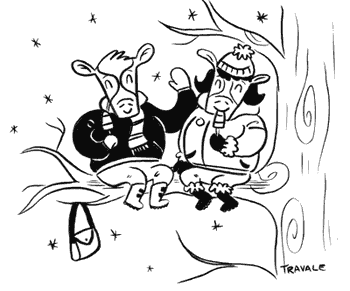 My brief was 'two fat cows sitting in a tree eating iced lollies'. Thanks, Rosemary! Go here to get your own commissioned sketch!
Matt Reidsma (reidsrow) is offering some amazing comics workshop tips and links about getting into the comics business here, you'd be nuts to miss it.