flossie, the ravaging monster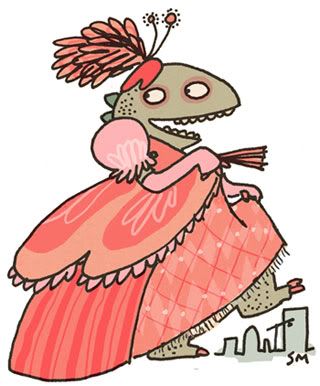 Here's a doodly jobbie for the Dinosaur/Monster challenge going on over at the Super Comics Adventure Squad.
And look, Woodrow Phoenix did a special edition of That's a Horse of a Different Colour, starring my favourite sheep!! (Well, I am also quite fond of Derek.) Go on, have a peek!