first MORRIS review!
Giles and I just heard from our lovely publicist, Lauren Bennett, that the monthly Booksellers' Choice picked our Morris the Mankiest Monster to review! Our first review for my first-ever book in the UK, so exciting!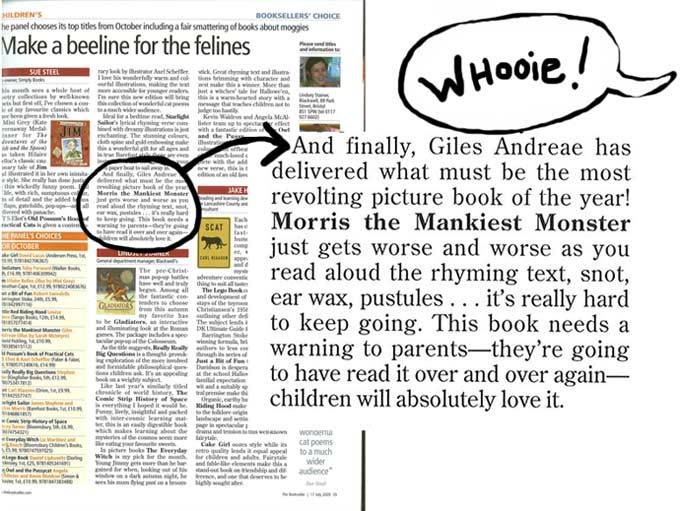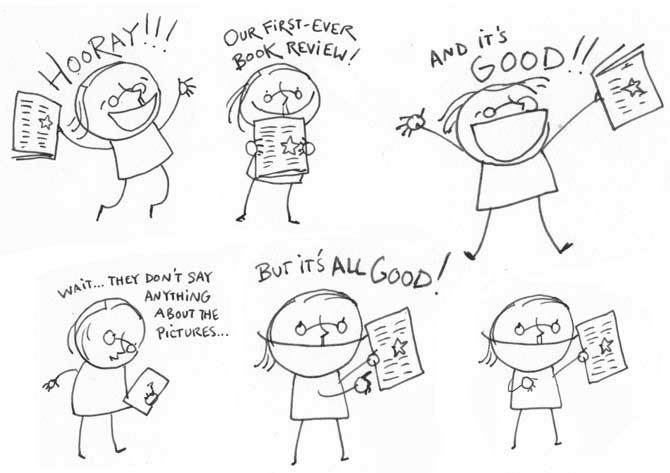 And 'good', if 'most revolting' is good. Yes, it is, of course it is! heh heh. Anything with the word 'pustule' in it has to be good.