film noir at home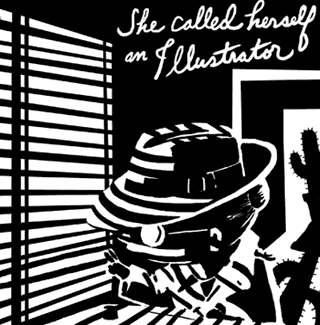 For my morning sketch, I thought I'd try something in this genre since I've never done it before, and it made me laugh at my ineptitude. It was fun, but I'm fully aware I'd have to do a lot more practice before I ever do any sort of commission in this style!
Lots to do today. Sitting at my desk in the middle of a crime scene yesterday really distracted me, so I must buckle down and get through a big ol' pile of work. The police are still messing about, but at least my front door's not taped off any more.
Camberwell art college is opening their MA degree show tonight, 6-9pm, so if you're there, you'll undoubtedly find me nosing around the illustrators' area.