fabulous princess spaghetti tea party!
Thanks so much to Natasha Worswick on her Bookish Bites blog for the great photos and recipes inspired by my Princess Spaghetti books with Gillian Rogerson!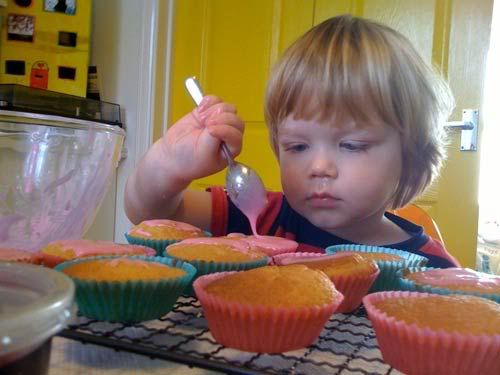 Both books, You Can't Eat a Princess! (featuring chocolate-loving aliens) and You Can't Scare a Princess! (with skating pirates) have a lot of yummy food in them. Natasha's son, Milo, got right in and made some cupcakes and tarts.
Here's the lovely party food when they'd finished! Apparently Milo sneezed a couple times into the tart mix, so they're not really for sharing.
And they finished with this great craft activity, making Princess Spaghetti's hair out of real pasta!

Thanks so much for all the great ideas, Natasha! If you're throwing a Princess-and-Aliens party or a Princess-and-Pirates party, have a look at my website for party suggestions and activity downloads.