ellen & sarah go head to head in mini comics face-off
Okay, my printer just broke, Ellen's short of time, but we decided YES! Despite all odds, we are somehow going to get out a min comic in time for this weekend's Hi-Ex in Inverness (me) and London's UK Web & Mini Comix Thing (Ellen).
THE RACE IS ON!!!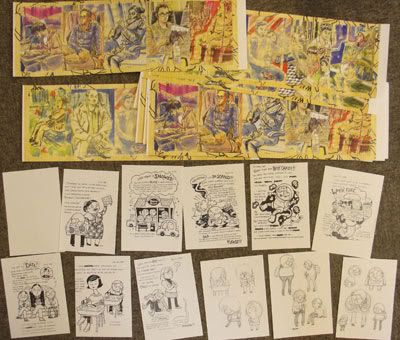 You can read a review by girlycomic of Ellen's graphic novel, Undertow here, which will be on sale at the Thing. If you haven't read it yet, don't miss out!