drawing tegan
Once a month I meet up on the Charing Cross Road with my critique group of other writers and illustrators. This time we had a special guest, an up-and-coming comics creator named Tegan. The DFC had only come out the day before, but Tegan had already filled in Ted Dewan's doodle page and pencilled three pages of comics from the templates on the website:
Tegan has this greet cheeky face that just has to be drawn. This one's the first drawing I did, but I think I like the later simplified version better.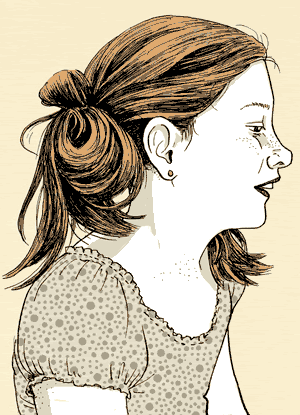 And I just ordered this fab My First Neurosurgery Kit t-shirt from Beaver and Steve creator and fellow DFC contributor James Turner (eruditebaboon).