designing monsterville
Today I was back in Stratford, north London, doing some more work with the Discover story centre team to design the upcoming Monsterville, a village people will be able to visit, populated entirely by monsters! The Grand Opening's on Sat, 28 May, and you can read all about it and see sketches in some of my older posts here. It was fabulous seeing the brilliant Neal Layton and Ed Vere again, and meeting for the first time our soundtrack composer, Sam Hooper. Discover's general manager Paul Callaghan led the meeting, and wow, that dude knows everything about printing, vinyl, fake grass, lighting, you name it. So impressed.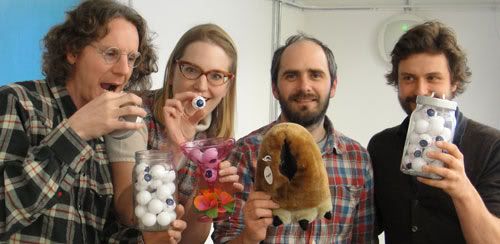 Neal Layton, Sarah McIntyre, Sam Hooper, Ed Vere with Monsterville props

Drawing for the bandstand by Neal Layton

Ed Vere examines the Monsterville mock-up set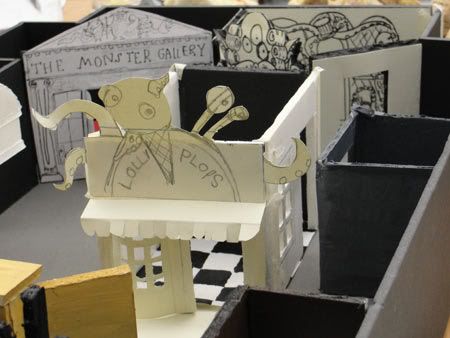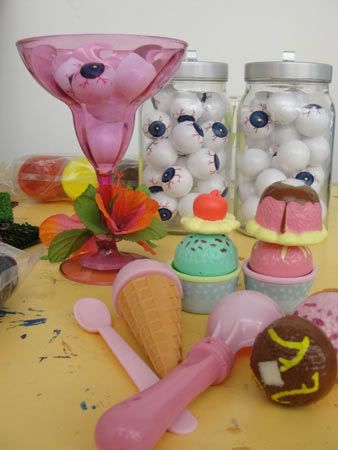 Yummy treats for my Lolliplops soda fountain cafe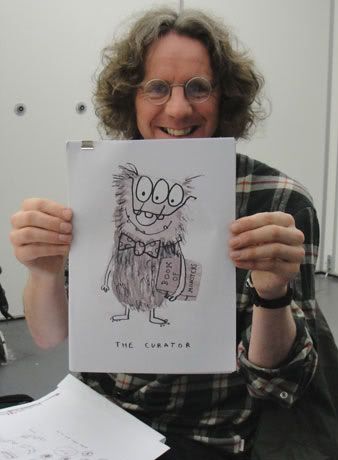 Neal's museum curator

Agent Tamlyn Francis showing some of Neal's drawings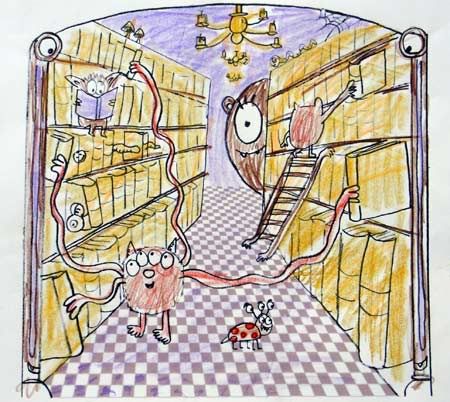 Neal's museum colour sketch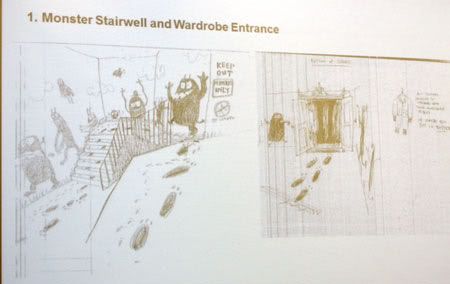 Ed's designs for the entrance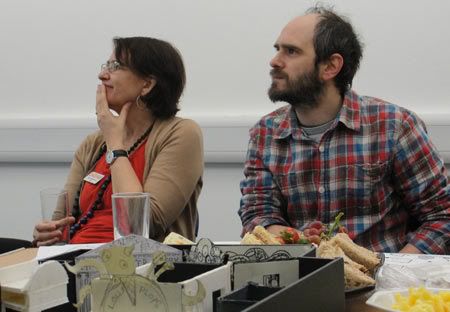 Discover director Sally Goldsworthy and Sam Hooper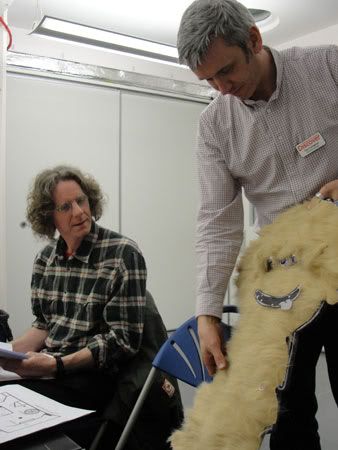 Paul shows off some potential fur we could use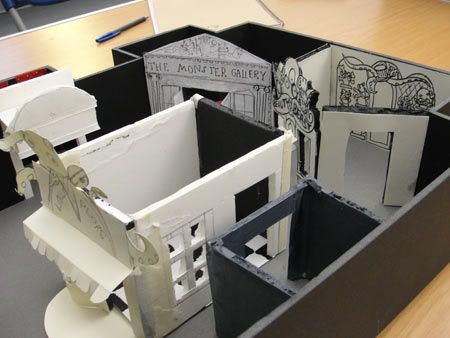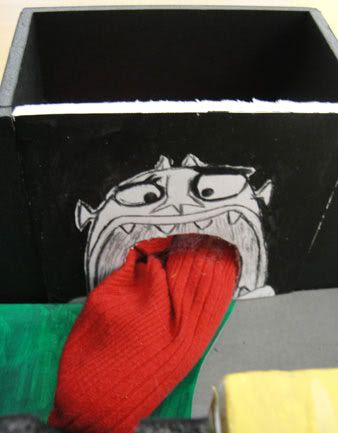 Ed's tunnel of doom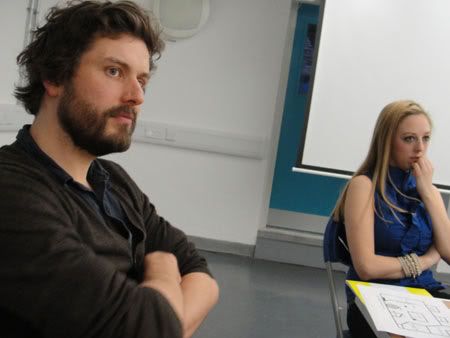 Ed and Discover's Eleanor Butler

Someone had already drawn on these monster cards; the scientist head made me laugh.

Can't go wrong with eyeballs!