deptford museum photo
This morning when I went in to get a cup of tea from the studio cafe, I had another chat with Jaine Laine, who runs it, about the Deptford Museum she's going to open in the front of our building. I'm really excited about the possibilities it will bring up, lots of stories from the area, photos, maybe even a vintage clothing collection for photo shoots. She said perhaps I could make portraits of local residents and have an exhibition… we'll see! She's going to need lots of people pitching in to make it happen.
Jaine showed me this photo from the 1930's of a local woman named Ada White. It's a gorgeous picture, and I asked if I could borrow it for an hour or so to make my morning sketch. I've only done a bit so far, but I'd like to keep trying so I can make a really nice drawing.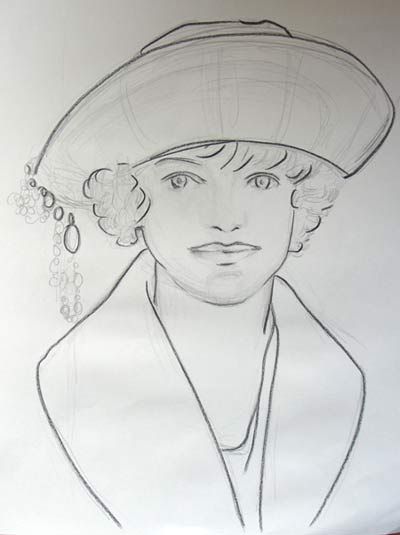 Hey, on the subject of picture book and comic book crossovers, for my Caption festival talk in Oxford this weekend, I just found a great Paul Gravett article on the subject. Can't believe I'd missed this one, it's from March of last year. Here it is: Comics for Children: Sneaky Reading.