dented shoulder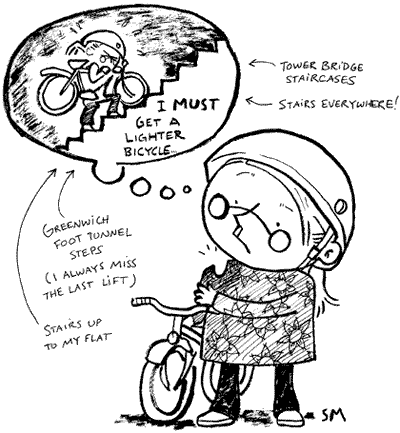 I haven't been very good this week about doing my morning sketches. Working hard, but I'm not allowed to show any of it yet. So here's me trying to get back into the daily sketch rhythm.
My bike IS murderously heavy, I don't think it's just me being unfit. I once took my friend Laura cycling around the city and she said it was just like mountain biking, with all the hoisting and climbing. My friend Phil just spent a thousand quid on a bike that I can pick up with one finger, but he can't park it anywhere or it will get nicked, so that's no solution.
Here are a couple good sites I've seen recently: those of Swedish illustrator Joanna Rubin Dranger and California-based Susie Ghahremani.