cornish snapshots
Hello! I'm back from holiday in Cornwall with my parents and Stuart. Here's my cousin's lovely Summer Cottage in Polruan (where you, too, can stay!). It's a little village, a quick ferry-hop across the harbour from the town of Fowey (pronounced 'Foy'). The streets are so narrow that you have to flatten yourself against the walls when the clotted cream delivery lorry goes by.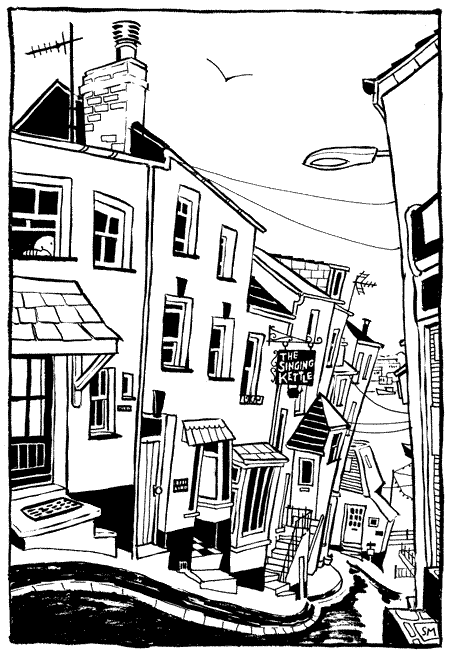 Here's the centre of Fowey, with the shop of the very friendly butcher who gave us most of the food we cooked during the week. Best sausages ever. And cheese. FAB cheese.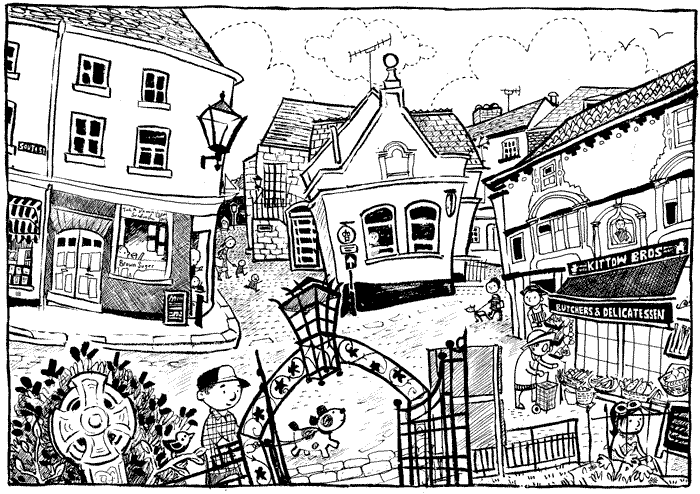 I only see my parents once a year, so it's all very intense but wonderful, too. We took them on lots of hikes in the surrounding countryside and they held up very well. We only got totally rainsoaked once.
Here's Dad inspecting the local fauna and flora.
We are intrepid explorers: Stuart's highly skilled at reading Ordnance Survey maps. Dad's good at jumping over fences.
Coastal view on our hike from Polruan to Golant.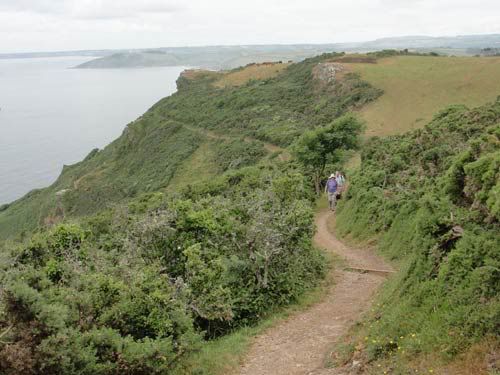 Here's the view of the harbour from our cottage front door. A tea room and two pubs between us and the water, score!
Lovely boats in Mevagissey harbour. We took the ferry there from Fowey to visit The Lost Gardens of Heligan. You can see a big display of shipbuilder's crack in the right photo.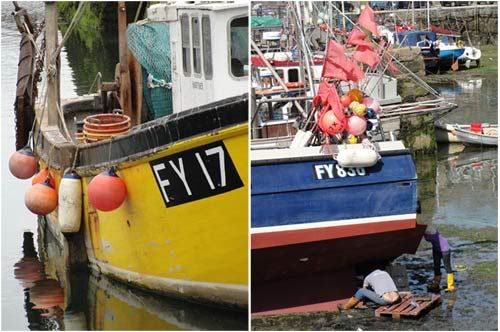 The Cornish sea-side makes for such a great holiday. My dad spent the whole time trying to talk like a pirate (mostly just saying 'ARRRR' a lot). This ice cream van is one cove down from where supposedly Rebecca's boat is sunk in Daphne du Maurier's novel (later a Hitchcock film).
Nice tea and scones at the Eden Project.
And a couple more shots of us, my mother looking like Gandalf on the trail and a pic Stuart took of me at the Eden Project.
I came back to a crashed e-mail inbox, so forgive me if you've e-mailed and I don't respond for a little while! I think I need another holiday, really. But good news… I just saw an advance copy of my new book, Vern and Lettuce! David Fickling gave it to me last night while we gave a SCBWI talk together. I must say, it's looking AMAZING, yay!! But more about that later!