christmas prezzie
edit 2: A third version, with the guy's sweater brought forward: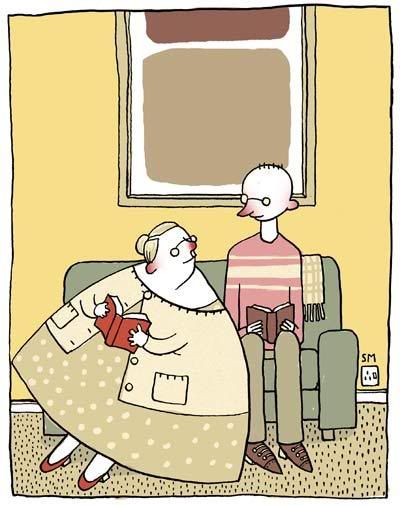 edit: Here's a second version: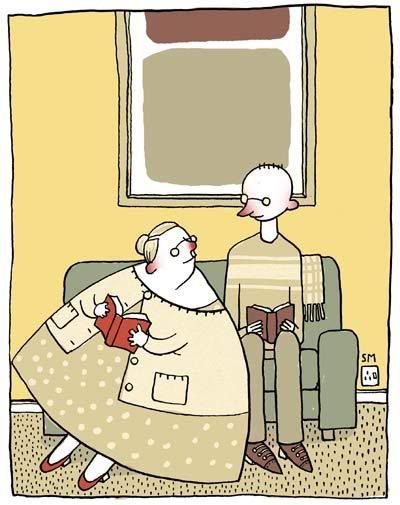 Hi, I'm working on a Christmas gift for Stuart, a picture of the two of us (on our IKEA sofa. We don't really have a Rothko, but the real picture that's there is too busy looking for this). I want to make it kind of like my last post picture, simple with a nice colour scheme. But colours totally kill me. If anyone has any suggestions, I'll be very grateful! These are the colours blocked out in Photoshop, but I'm going to go back and try to do it more gently in watercolour.