chaffy on the farm! christmas on dartmoor, part 3
Sam Reeve got the two Find Chaffy books for Christmas, and when we both woke up super-early on Boxing Day, we decided to make our own Chaffy poster.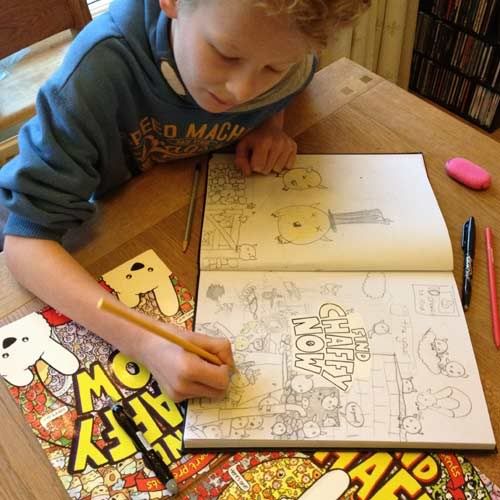 Sam loves farms and farming equipment, so he invented the Yows, and hid ten of the little Chaffy characters in the picture.

Here are some cool facts about the Yows:
We tweeted our picture, and very excitingly, Chaffy's creatork, Jamie Smart, was already awake and replied within minutes! Sam was well chuffed.
Chaffy also made it into a breakfast drawing.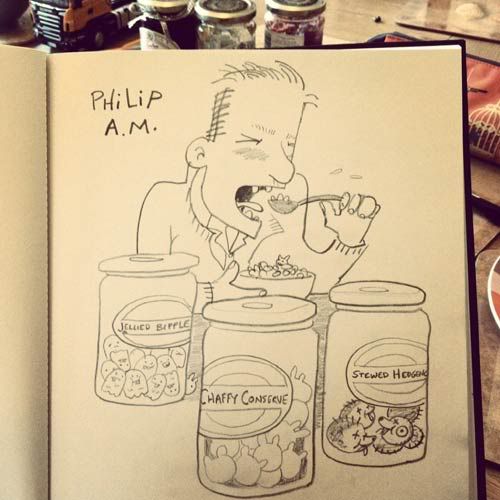 The Reeve dog, Frodo, has a pom-pom head that looks a little bit like Chaffy. Here's an excellent range of jam with a writer and a poodle sticking out of them.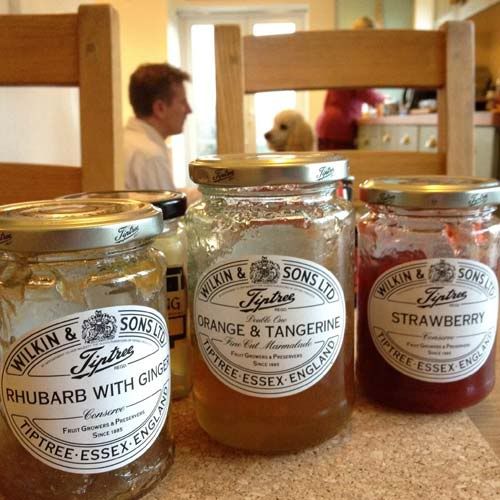 Philip's sister and brother-in-law gave me a new sketchbook and pencils, so I christened them with a drawing of the poodle driving a tractor. (There were lots of tractors lying around to use as models.)
Here are some of the results from a game of Exquisite Corpse (or Consequences) that we played on Christmas Eve, after dinner. If you don't know how to play, here are the rules.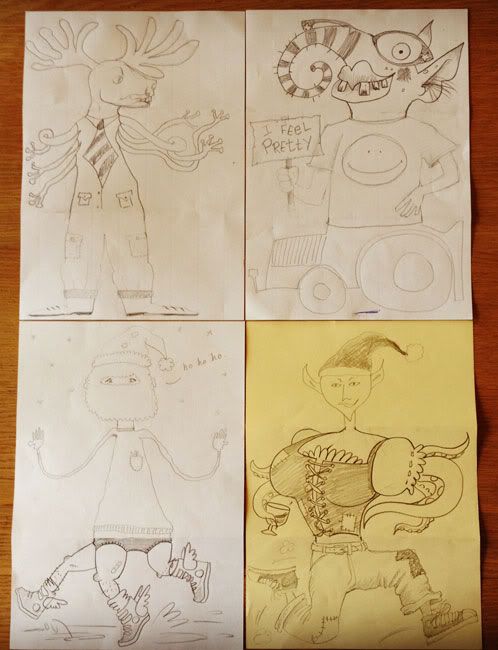 And I was very full when I drew this after Christmas dinner, but you can get the general gist of things. A very cosy holiday.