burnett down colouring book

Photo from croctommy on Flickr
Phew, it's hard to draw my own sister! Too much childhood baggage, heh heh. I tried again today, and while it looks a bit more like her and took a bit longer, I'm not sure it's a better drawing. Anyway, I'll offer both drawings if anyone fancies some colouring in. Feel free to make changes to them, or dazzle us with your own drawing!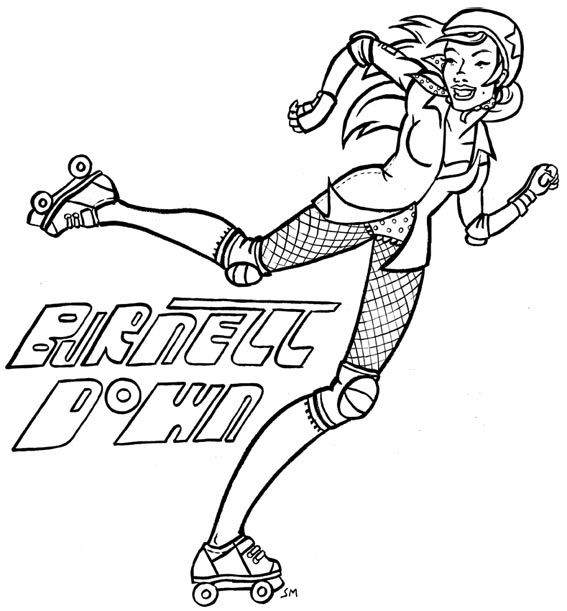 Photo from zzcoyote on Flickr
You can find a lot more photos over on the Rat City Rollergirls website. Burnett Down skated her last bout this past weekend, but congratulations to her for those years of giving the people of Seattle a great show!

Photo from beatnikside on Flickr
You can read more about the Rat City Rollergirls on Wikipedia, with interesting tidbits such as the time Starbucks was thinking of sueing them over their logo, saying they owned all logos that featured a circle with writing in it. Gotta luv that local business, what support.
Here's a documentary, Blood on the Flat Track, which premiered at the Seattle International Film festival in 2007.

And I fell in love with a roller derby queen, a fab song by Jim Croce. (My sister used to have this record album.)