back to greenwich park
Today I had so much to do, but I had to clear out my brain with a lope through the park to check on the trees. I passed by the Chinese chestnut gatherers this time and went on to a tree beside the Planetarium, where three huge gaggles of schoolchildren – two French and one English – nearly ploughed me over on the path before stopping to look at what I was drawing.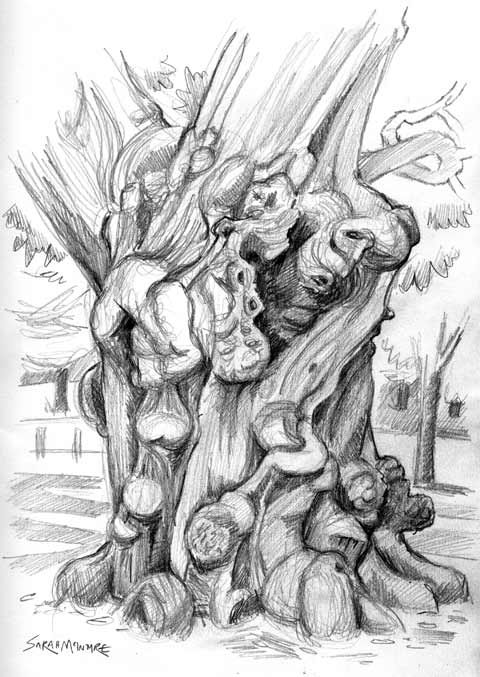 I took photos of a few stages in the drawing, just in case anyone wants to see how it looks in progress. I didn't get to finish the picture, but I think I could easily spend a whole year drawing this tree, it has so much detail.
I noticed last night that The Daily Crosshatch is interviewing amazing comics creator Drew Weing (drewweing) about his latest book, Set to Sea. I'm the proud owner of one of the original drawings and I think Drew's work is phenomenal. The interview's in three parts, I've only seen two online so far, but they start here.
Are you going to London's Comica Comiket Independent Comics Fair
 on Sun, 7 Nov, noon-5pm? I'm going to do my best to go along, perhaps I'll see you there!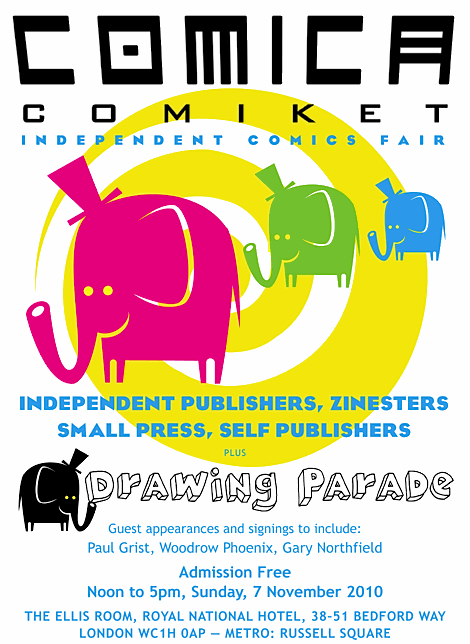 And thanks to the Forbidden Planet International blog for posting Maeve Clancy's quick run through a history of comics, ending with what's happening now in comics in Ireland.
I'm a bit of an addict of Maeve's cut-paper work for singer Lisa Hannigan, I watch them when I need a bit of a boost. You can watch them here: I Don't Know and Lille.