and then the sun came out
So it turns out I wasn't the only illustrator going stir-crazy under yesterday's daytime that looked exactly like night. Thank goodness we had sun today, so four of us crawled out from under our work desks to drink coffee and milkshakes and eat toast. Here's a picture ellenlindner and I drew: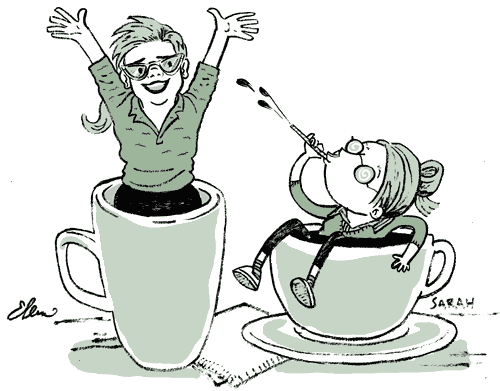 Woodrow Phoenix and Gary Northfield having a stern milkshake battle: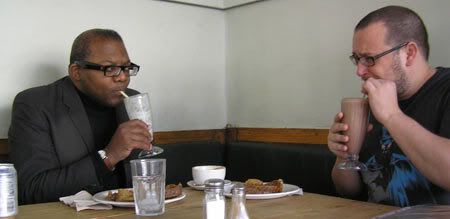 Batman was well represented by our male half.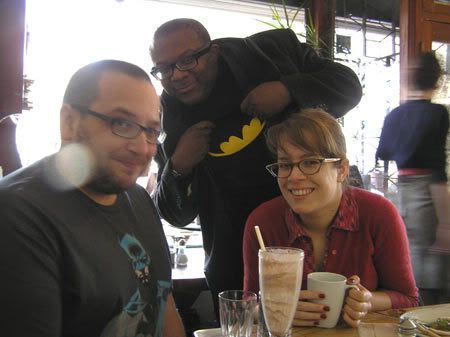 Man, they do good toast.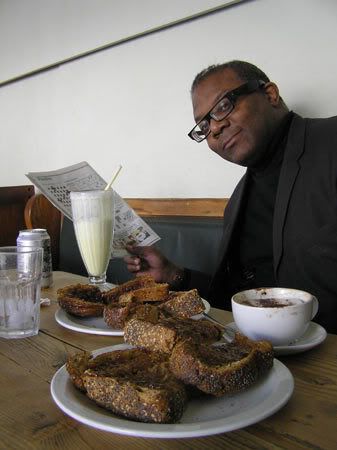 And great news! Do you remember that bit of product placement I did on my blog awhile ago for Sally Nicholls' book, Ways to Live Forever? Well, Sally just scooped this year's Glen Dimplex New Writers Award! Even better than it being great recognition for her brilliant book, it comes with a big ol' wad of cash… Hooray, Sally!!! 😀