an alien and a greasy spoon
Here's a private commission I did today, for a friend in Brussels with a stressed-out work colleague. Because we all need that occasional hug from a yellow floral-patterned alien.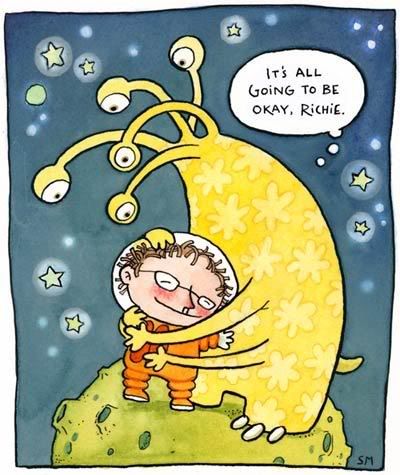 And we had a little Bryn Mawr reunion at the Regency Cafe near Milbank. It's a great old caff… if you look up 'greasy spoon' on Wikipedia, the first picture is this place.