alaskan stilt houses
Here's the next installment of my posts about Alaska. The houses in Seldovia have a lot of character, often a bit ramshackle looking, but sitting on stilts that can withstand tides and flooding. Here's a drawing I made of two of the houses along the wooden boardwalk: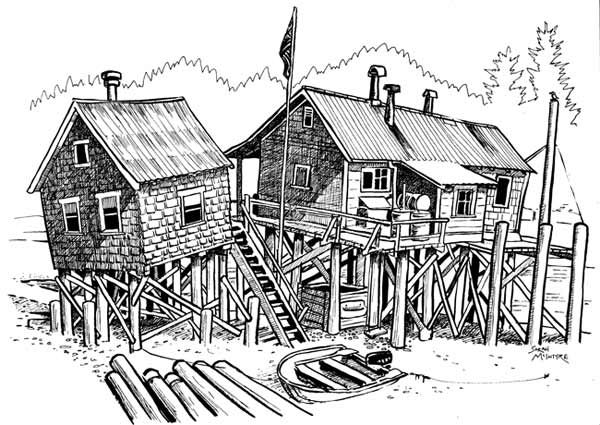 My uncle's family has a cottage on the slough, the light green one here in the foreground:

Stuart and I sat on a rock across the slough at low tide and drew the row of houses. Here's his picture, which came out amazingly well, considering he hardly ever draws:
And mine:
Here's a photo of the guys on the deck, after my uncle (on the right) pulled out a bunch of maps of the area. We like maps.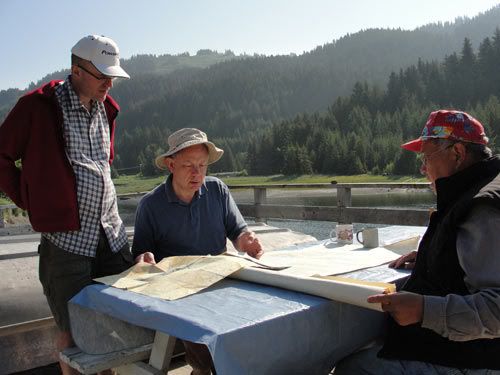 The house on the other end of the row has been turned into a book and coffee shop since our last visit about nine years ago:
It's run by John Fenski, and is lovely cosy inside.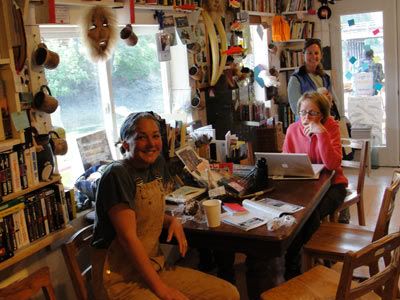 More stilt house photos: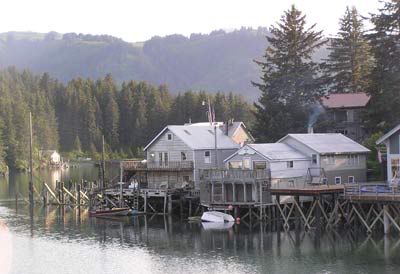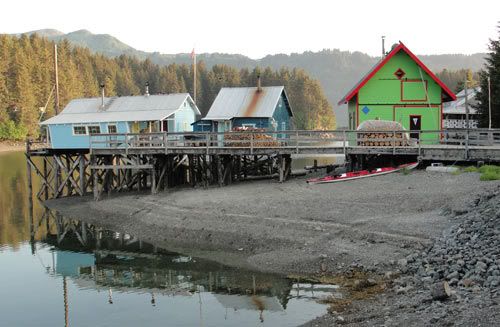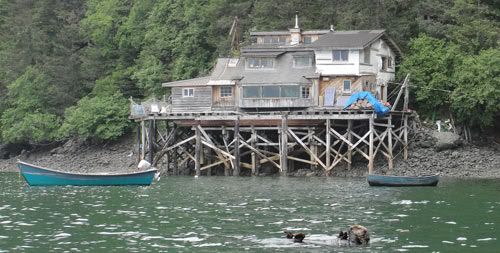 (That's Lyle the otter in front.)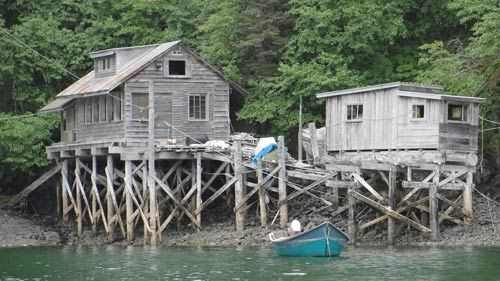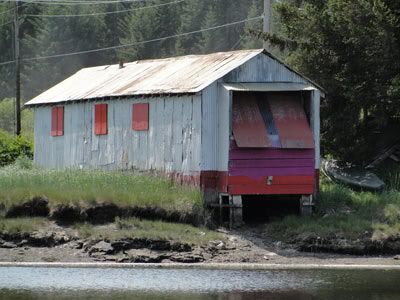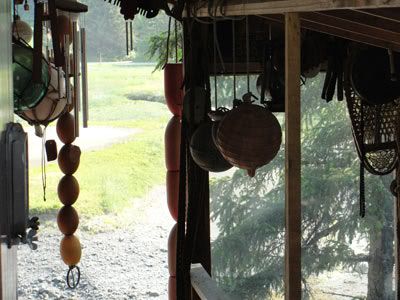 Here's my aunt peeking out from the kitchen:
And my uncle and my dad by the wood stove.
My uncle is Japanese Hawaiian, and his Japanese dad, Wataru, bought the cottage after the war and spent every summer in Seldovia. He got on well with the other people in the town, so everyone knew who we were and were very friendly. It was funny walking in to shops and overhearing conversations among the customers, with Wataru's name popping up to identify us.