airship 01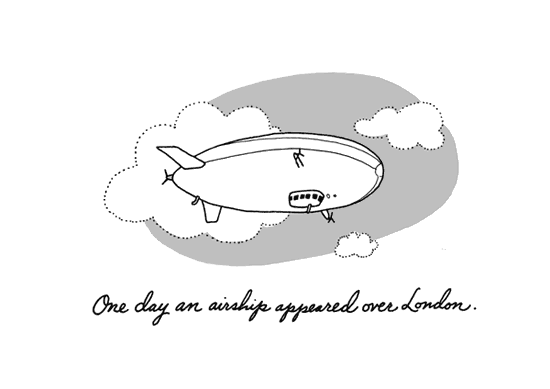 Edit: Just to note that Woodrow Phoenix left a challenge in the comments in my recent post here, wondering how you draw yourself, and if you're recognisable from your drawing.
Thanks, mr_sadhead, for the Imperial Zeppelin reference!
Okay… I'm going to lock this post so I can repost the airship pic more cleanly, so the story will read straight through in the tags.