a mini triumph!!
Lookie, lookie, I managed to make a mini comic in time for Hi-Ex in Inverness this weekend! Lauren just noted that the dates on the cover (1988-1990) make it look a bit like I've died, but at least I can take comfort that if I only lived two years, they were very full years.
I'll be selling most of my copies at Hi-Ex, but Ellen Lindner (ellenlindner) will have a dozen copies at her table, so pop over there quick to see her if you want one! She also has a few of my artwork prints for sale.
Ellen's been working like mad with her Gocco press and is just popping back in later to finish up. Hurrah! Her full-colour mini is looking beautiful.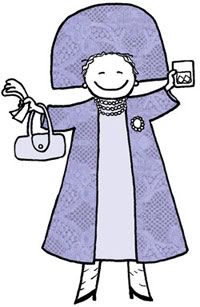 Ellen and our fab friend Dave O'Connell (tozocomic) will be manning booths at the UK Web & Mini Comix Thing on Saturday in Mile End, east London. Dave's selling brand new Queen Mother mini comic, The Green Lady Mystery and the third chapter of his epic ligne-claire Tozo comic, and I am totally dying to get my hands on both of those. Everyone up in Scotland, I'll see you very soon!
Edit: This singer's been our sweatshop soundtrack today. We took turns singing different parts.

(YouTube link)