a final hurrah: 4 march monsterville wild monster draw-off!
Hello, Londoners!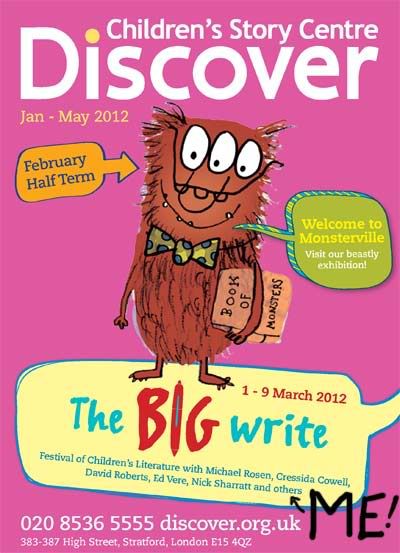 Loads of fun stuff is happening at Stratford's Discover Centre for The Big Write, and best of all, Ed Vere and I are closing MONSTERVILLE with a Monster drawing battle! (Details here!) Come help us draw amazing monsters and vote for the best ones! Sunday, 4 March, 1pm, but there's loads of other stuff going on all day, so I'll include the day's schedule. Lots of family fun! Call now to reserve your tickets: 020 8536 5555; here are admission prices, and you can download the full brochure here.
You can see our last Monster Draw-Off here, it was one of the most fun events I've done, everyone got WELL into it. Stick around til 3:30 for the 1950's Monster Mash Disco with DJ Monster Beats! Fancy dress!